2020 Annual Meeting of Stockholders
Net Revenue and Adjusted EBITDA, Year Over Year
Net Revenue
(In thousands)
Adjusted EBITDA
(In thousands)
Latest Financial Results
Q1 2020
Quarter Ended Mar 31, 2020
$30.9M
On a consolidated basis, net revenues in the first quarter of 2020 decreased 23.8% to $30.9 million from $40.5 million in the prior-year period.
Latest Annual Filing
For Fiscal Year Ending Dec 31, 2019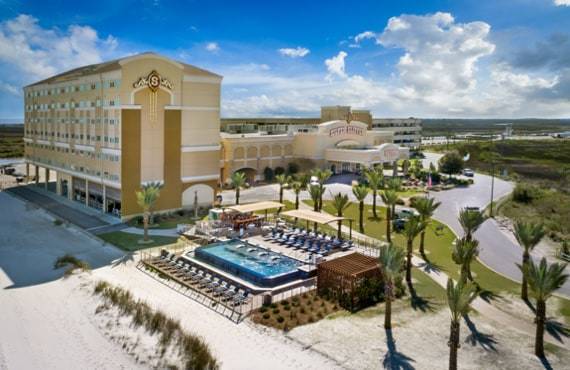 A National Boutique Casino Company
Full House Resorts owns, develops and operates gaming facilities throughout the country. The Company's properties include Silver Slipper Casino and Hotel in Hancock County, Mississippi; Bronco Billy's Casino and Hotel in Cripple Creek, Colorado; Rising Star Casino Resort in Rising Sun, Indiana; and Stockman's Casino in Fallon, Nevada. The Company also operates the Grand Lodge Casino at the Hyatt Regency Lake Tahoe Resort, Spa and Casino in Incline Village, Nevada under a lease agreement with the Hyatt organization.
Full House Resorts at a Glance
3,217
Collective slot machines across all properties
Investor Contact Information
Company
Full House Resorts, Inc.
1980 Festival Plaza Dr.
Suite 680
Las Vegas, NV 89135
Investor Relations
Full House Resorts, Inc.
Lewis Fanger
Senior Vice President, Chief Financial Officer & Treasurer
T: 702-221-7800
fhri@fullhouseresorts.com

Transfer Agent
American Stock Transfer & Trust Company
6201 15th Avenue
Brooklyn, NY 11219
T: 800-937-5449
www.amstock.com